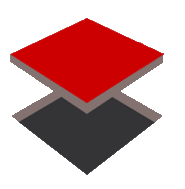 This website uses cookies to provide you with best user experience.
Learn More.
Invoicing Software with Mobile App


Freelance Web Developer
Custom Web Design and Programming. Freelance Programmers
Outsourced Website Design Projects Website Design, Web Design Plus Programming for Www.OnlineAccounting.bz, Www.SoftwareDevelopment.bz Type of Website Featured Here.
Free Invoicing Software for Small Business



Free Bar Code Software
HiTech Online | Resources for Accounting Software Systems, Products
HiTech Online is a Web Resource that Enables Businesses Looking for Accounting Software Systems to Research Accounting Software for Various Business Segments, Web Based Accounting Software.
YouTube Videos to Watch
Watch a YouTube video while you download the software

Free 30 Days Full Featured Trial
is available for our software specifically made for organizations, Business Houses using Vat Accounting and Inventory Control, Industries, Manufacturing Units, Traders, Dealers, Distributors or Stockiest of Goods, Consumer Items, Pharmaceuticals / Medicines, Wholesalers, Large Retailers, Medical, Hospital Suppliers, Hotels, Guest Houses, Motels, Automobile Dealers, Vehicle Service Stations, Garages, Petrol Pumps, Hospitals, Nursing Homes, Pathological Labs, X-Ray Labs , Commodity Brokers, Newspapers, Magazine, Periodical Publishers or Any Other Business Ready to computerize.
Please click the following link to download, see the screen shots or video of the program
To see more details about the software click one of the tabs below:-
We also offer Software Systems Integration for following Hardware:-

Totally Free Accounting Software - Quick Financial Accounting Software
Featured YouTube Video

Financial Accounting Software for Business Houses, Organizations
Call Now  


Send Email Now
Welcome to http://www.freeaccounting.in Web Portal.